include('leftmenu.inc') ?> include('top.inc') ?>
Play with us to the Golden Age of Radiostronomy
The picture below is "The Golden Age", a fresco by Pietro da Cortona. We have disclosed seven wonders of radio astronomy within the painting. Move the mouse over the picture and look for them; when you discover one, click on it to read more!
Each wonder has a number associated to it. When you have discovered the seven numbers, add them up and enter the grand total in the form below the picture. We will extract one lucky winner among all the participants who will have submitted the right total! Good luck!!!
Update - We have a winner: among the 28 participants, Huib van Langelvelde was the lucky winner!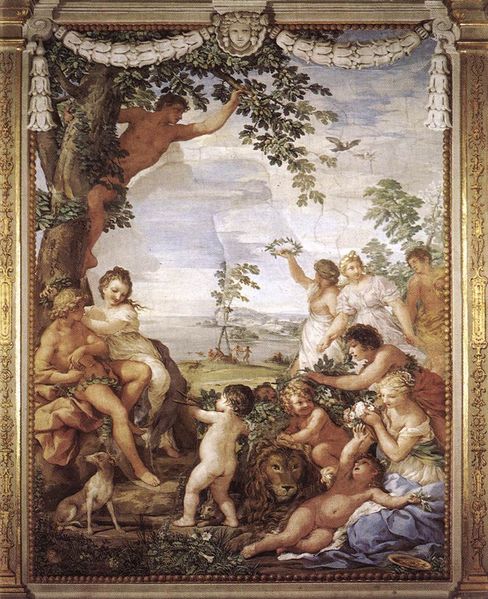 ---
include('bottom.inc') ?>